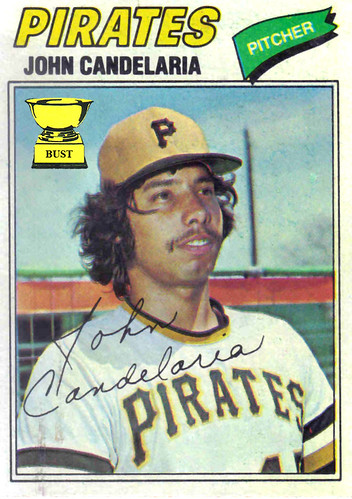 Name:
John Candelaria
Team:
Pittsburgh Pirates
Position:
Pitcher
Value of card:
7 ounces of excrement from a pirate's parrot
Key 1976 stat:
276 women seduced with a glance
It's time for a very hairy

pop quiz

:
Why did the ladies love John Candelaria?
(A) His salon-quality hair put theirs to shame.
(B) He had the penmanship of a 19th-century poet.
(C) That tickling sensation from the wisps of his mini-mustache.
(D) What woman doesn't want a Pirate with a little booty?
(E) All of the above.