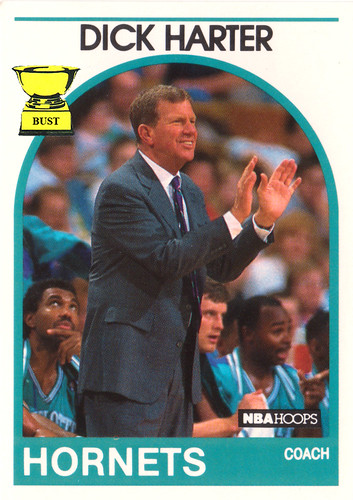 Name:
Dick "Don't Call Me Richard" Harter
Team:
Charlotte Hornets
Position:
Coach
Value of card:
One commercial for Cialis
Key 1989-90 stat:
Constantly chuckled at
Yes, we're 13 years old:
Dick Harter. Say it out loud. Dick. Harter. Huh-huh. Huh-huh-huh. Dick Harter. Who will Dick Harter
insert
into the game next? Huh-huh-huh. Dick Harter prefers
rigid
defense. Huh-huh. Dick Harter has a
stiff
coaching style. Huh-huh.