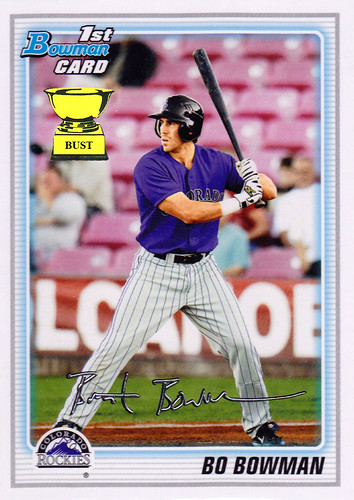 Name:
Bo Bowman
Team:
Some Colorado Rockies farm team or other
Position:
First base
Value of card:
Two "Bowmans" (in other words, nothing)
Key 2009 stat:
Closest he got to The Show was on PlayStation 3
Fun with words:
Bo Bowman boasted that he had a boomstick, but that was baloney. His boring, bowlegged blows in the box and bobbles of the ball left his career in the boneyard. He bottomed out, boarded a boat and now butchers boar in Bolivia.