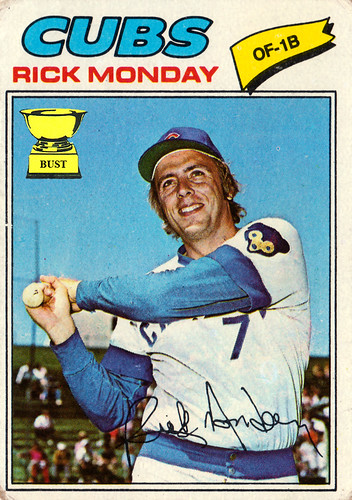 Name:
Rick Monday
Team:
Chicago Cubs
Position:
Outfield-first base
Value of card:
1,908 cents (wink, wink)
Key 1976 stat:
52 Mondays feeling special
Here's how Rick Monday spent his week:
Monday: Posing for a baseball card.
Tuesday: Still smiling, for the 24th straight hour.
Wednesday: Asking a third-grader for advice on how to improve his penmanship.
Thursday: Combing his mullet.
Friday: Still smiling, for the 96th straight hour.
Saturday: Going back, year by year, in search of a Cubs World Series title.
Sunday: Counting the minutes to Monday.