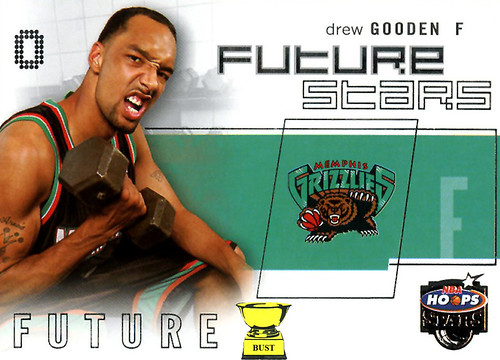 Name:
Drew Gooden
Team:
Memphis Grizzlies
Position:
Forward
Value of card:
Several polygonal shapes
Key 2002-03 stat:
Nothing good(en)
We drew up this pop quiz for you:
Why is Drew Gooden so livid?
A) He was told he'd be lifting a 10-pound dumbbell, not this brutally heavy 15-pounder.
B) He's just doing an impression of the Grizzlies' logo.
C) He was expecting his photo to take up more than 20 percent of the card.
D) Two words: Bad barbecue.
E) All of the above
Card submitted by Fat Shawn Kemp