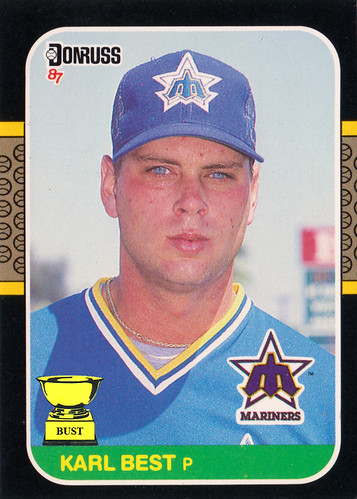 Name:
Karl Best
Team:
Seattle Mariners
Position:
Pitcher
Value of card:
See that necklace? It's worth nothing even close to that.
Key 1986 stat:
122 fish caught at Pike Place Market
Some of the reasons Karl was "the Best":
No one else wore a $4 mesh hat during a Mariners game.
No other pitchers had serial killer eyes.
No other 11th-graders made it onto a baseball card.
No other Mariners spent their evenings bagging your groceries.
No other Major League Baseball player had such an ironic last name.