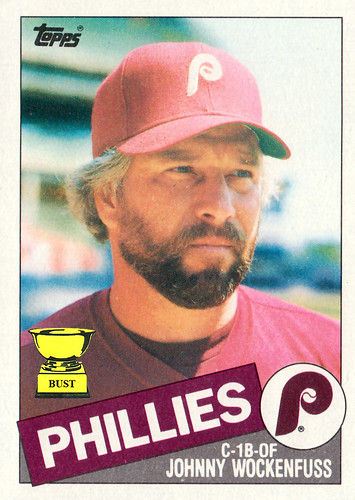 Name:
Johnny Wockenfuss
Team:
Philadelphia Phillies
Positions:
Catcher, first base, outfield
Value of card:
Not enough to make a fuss about
Key 1985 stat:
One run
Spruce up your vocabulary:
What is the etymology of the word "Wockenfuss"?
(A) It's a German term for a face that has been misshapen by a catcher's mask.
(B) It's from the Dutch for a
Just for Men Mustache & Beard
model.
(C) It's an Albanian word that describes someone who can pound an entire case of Spam.
(D) It's Philly slang for a washed-up ballplayer.
(E) All of the above.