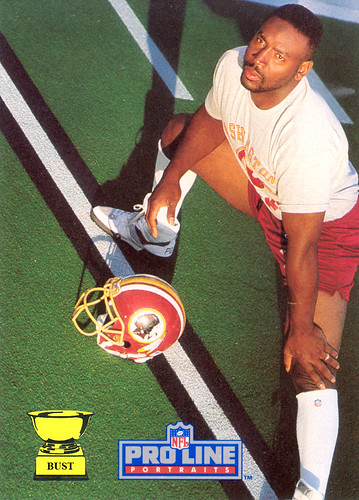 Name:
Earnest Byner
Team:
Washington Redskins
Position:
Running back
Value of card:
Earnestly ... nothing
Key 1990 stat:
761,964 stretches
Some of the sounds and words Earnest Byner uttered during this stretching session:
Ooooh
Ahhhhh
Feel it. Feel it. Feel it.
Oooooh, yeah.
Thigh power. Thigh power, baby.
Hey, who are you and why are you taking my picture?
I've been really trying, baby. Trying to hold back these feelings for so long. And if you feel, like I feel baby. Come on, oh come on. Let's get it on.
Ya-ouch! Groin pull!