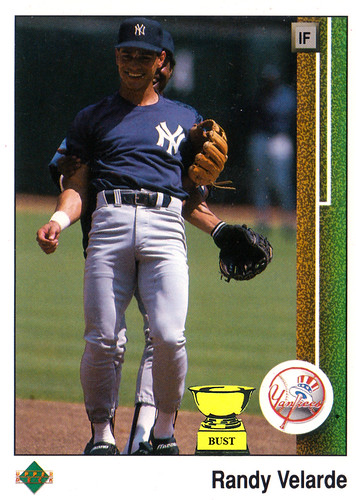 Name:
Randy Velarde
Team:
New York Yankees
Position:
Infield
Value of card:
Bend over and we'll show ya
Key 1988 stat:
27 times accosted by second baseman
Willie Randolph
It's time for yet another homoerotic

pop quiz

:
What in the living hell is going on here?
(A) Teammate
Wille Randolph
is playing Tickle Monster.
(B) It's what the announcer called the "really, really exaggerated shift."
(C) Love. Sweet, sweet love.
(D) This is how the Yankees pick "Season's Best Bulge."
(E) All of the above.