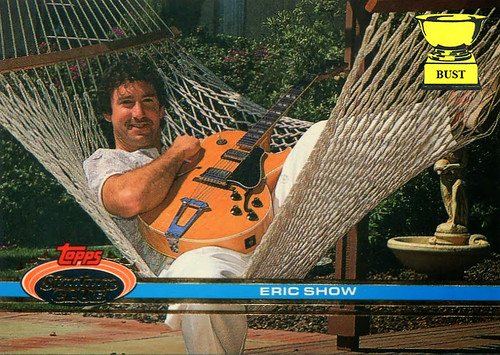 Name:
Eric Show
Team:
Oakland A's
Position:
Pitcher
Value of card:
One used G string
Key 1990 stat:
Mastered the art of seduction
Music and mullets:
Major League hurler Eric Show also knew his way around a guitar. Here are a few songs he penned.
"White Pants Blues"
"Hammock of Love"
"That Old Curly Mullet Magic"
"Those Aren't Blood Stains on My Patio"
"Check Out My Big-Bodied, Long-Necked Beauty and My Guitar"
Card submitted by Brian Blaine