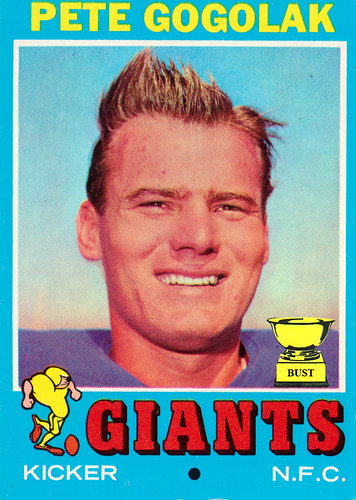 Name:
Pete Gogolak
Team:
New York Giants
Position:
Kicker
Value of card:
9 ounces of pond scum
Key 1970 stat:
17 field goals by that little dude in the corner
It's time for a

pop quiz

that's a kick:
Just what in the hell is a "Gogolak"?
(A) A lack of go-go.
(B) A caucasian kicker with a Hollywood smile.
(C) A hairdo you might not want to show off in public.
(D) A tiny, illustrated football player with no face mask and a bad attitude.
(E) None of the above.