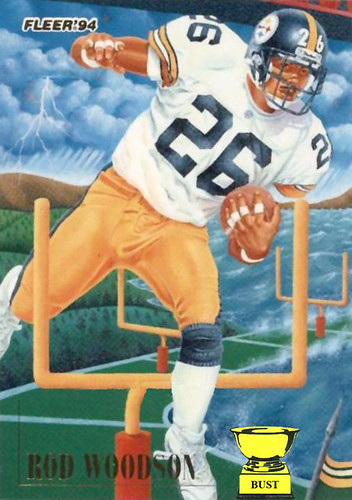 Name:
Rod Woodson
Team:
Pittsburgh Steelers
Position:
Cornerback
Value of card:
One wooden rod, jammed someplace unpleasant
Key 1994 stat:
Used all of the tape on his fingers. All of it.
A literal interpretation of this gridiron masterpiece:
Rod Woodson and his gigantic bulge run back an interception under a 5-mile-high bridge while hurdling a series of miniature goalposts planted in a series of parallel parking spots as floodwater from a far-off electrical storm threatens the surrounding barren landscape.