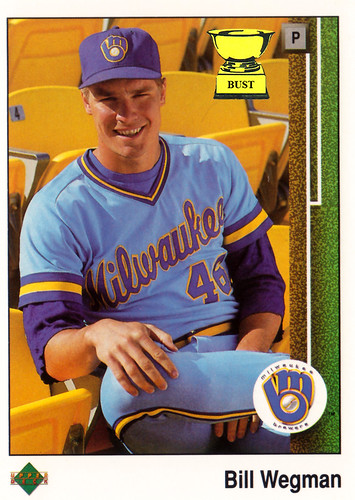 Name:
Bill Wegman
Team:
Milwaukee Brewers
Position:
Pitcher
Value of card:
3 pieces of gum stuck under a stadium seat
Key 1988 stat:
Zero games viewed from the dugout
It's time for another exciting

pop quiz

:
Why was

Bill Wegman

sitting in the stands?
(A) He had a smart, smart manager.
(B) Brewers management would try anything to increase attendance.
(C) He figured, "What the hell? I won't be pitching anyway."
(D) He'd do anything for an $8 beer.
(E) All of the above.