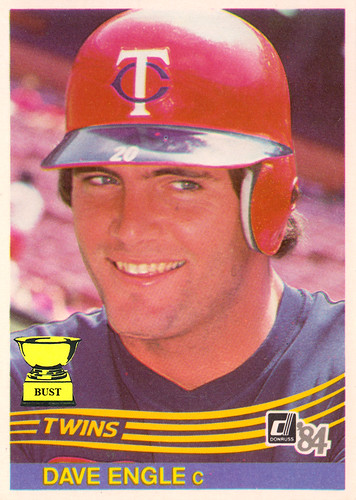 Name:
Dave Engle
Team:
Minnesota Twins
Position:
Catcher
Value of card:
Twin pennies
Key 1983 stat:
1,975 mischievous looks
It's time for a Twin Cities

pop quiz

:
Why does Dave Engle look so mischievous?
(A) He just filled his teammates' Gatorade bottles with chew spit.
(B) He just mixed Bengay in the sunflower seed stash.
(C) He just put a piece of chewed gum with a bubble on a teammate's hat — and then told his wife he'd cheated on her.
(D) He just got pictured on a baseball card despite barely being a baseball player.
(E) All of the above.