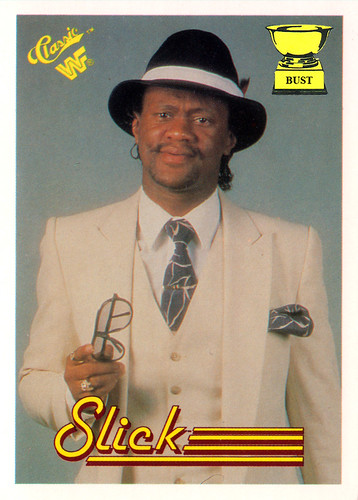 Name:
Slick
From:
Fort Worth, Texas
Signature move:
Using his cane as a weapon
Value of card:
A feather
not the one in his hat, one that has been on the ground for a week
Key 1990 stat:
By far the best-dressed man at any WWF event
A man of all parts:
Kenneth "Slick" Johnson has played many roles in his life
pro wrestling manager, haberdasher, doctor (of style), sunglasses model, international playboy, and reverend. But perhaps his brightest moment came in 1987, when he was featured on the multiplatinum "Piledriver: The Wrestling Album 2" with his hit "Jive Soul Bro." What better way to wrap up Pro Wrestling Week than with a song?
Take it away, Slick
.