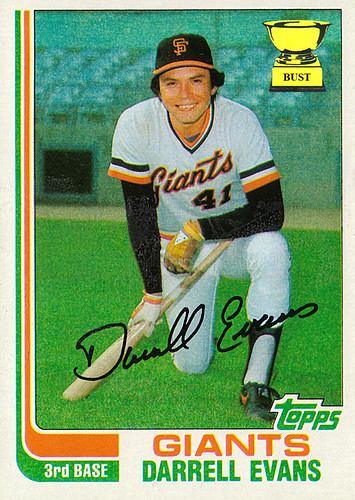 Name:
Darrell Evans
Team:
San Francisco Giants
Position:
Third base
Value of card:
0.00732 ounces of ink, the amount used for that third-grade signature
Key 1981 stat:
42 minutes spent Dumpster-diving for his batting gloves
Whoa, big boy:
Hey there, Darrell. How you doing? That's an awfully big stick you're, ahem, carrying. You have it positioned so gracefully, so naturally. It's like — gulp — an extension of you. So, um, do you come here often? Huh-huh, not like that. Sorry, we're a bit flustered. You're just so bold, so — gulp — big. What's that? You don't want to brag? Well, you may speak softly, but you definitely carry a big stick. Doing anything after the game?