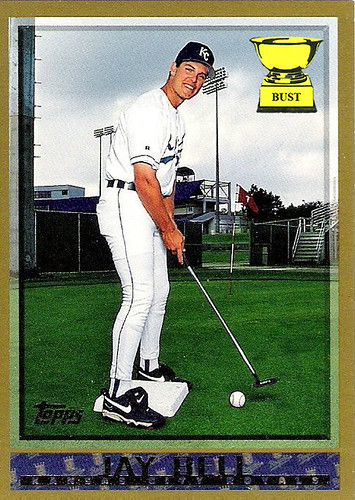 Name:
Jay Bell
Team:
Kansas City Royals
Position:
Shortstop
Value of card:
Four
broken golf tees
Key 1997 stat:
Zero idea how to play golf
At the sound of the bell, please answer this pop quiz:
What's Jay Bell up to here?
A) Getting ready to move to golf-friendly Arizona
B) Going from a
former greenskeeper to a Masters champion
C) Playing golf with a base and a baseball. Duh.
D) Working on his putts
E) All of the above
Card submitted by John Stoddert