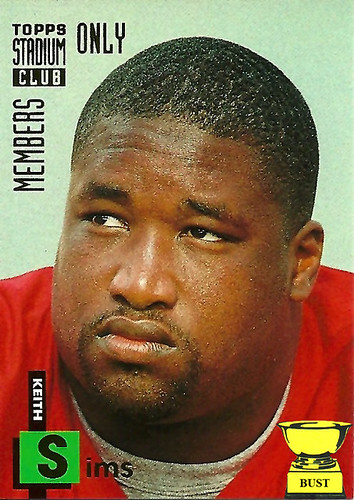 Name:
Keith Sims
Team: Miami Dolphins
Position: Offensive line
Value of card: 14 cheeseburgers
Key 1993 stat: 55-pound head
How big is Keith Sims' head?
(A) It was used as a float in the 1994 Macy's Thanksgiving Day Parade.
(B) The photo above was taken on normal zoom from 25 feet away.
(C) He took a nap on Easter Island and tourists started taking pictures with him.
(D) His neck had to be reinforced with 42 pounds of steel.
(E) All of the above.