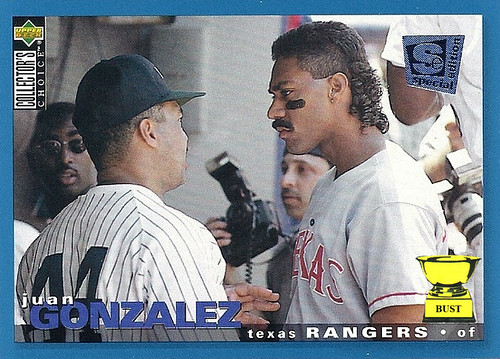 Name:
juan GONZALEZ
Team:
texas RANGERS
Position:
Outfield
Value of card:
Anger hotter than the fire of a thousand suns
Key 1994 stat:
No love lost
It's a collector's choice pop quiz:
What did
Reggie Jackson
say to torque off
Juan Gone
?
A) Reggie asked why Juan put so much eye black on his lip.
B) Reggie asked if Juan realized that there would be photographers around.
C) Reggie told Juan he had a nice swing
and then asked if Juan's husband played.
D) Mr. October said Juan reminded him of Miss November.
E) None of the above. Juan just didn't like anybody.