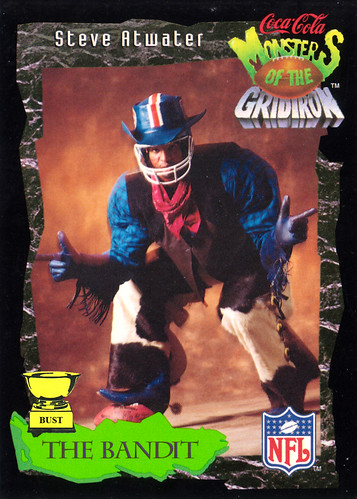 Name:
Steve "The Bandit" Atwater
Team:
Denver Bron-crones
Position:
Defensive back
Fright value of card:
Two finger guns, neither pointed at you
Key 1994 splat:
More blue fringe than has ever been necessary
Closing another week of terror:
Here we are, four days after Halloween, which means the kids have all gotten over their stomach aches and the costumes have all been pushed to the back of the closet, never to be worn again. Let's celebrate with one more horrific example of mid-1990s sports cards, shall we?
What segment of the population is most frightened by this card?
A) Children
B) Actual cowboys
C) Broncos fans
D) Steve Atwater's family
E) The editors of InStyle magazine