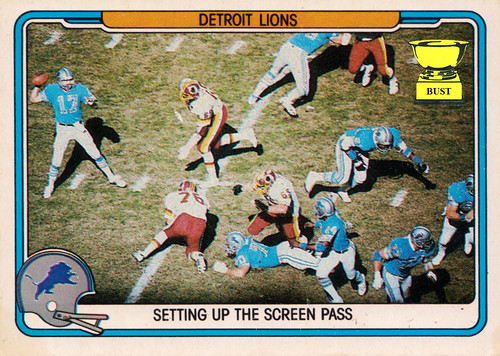 Name:
Detroit Lions (some of them, at least)
Team:
See above
Position:
Live, in action!
Value of card:
Being stuck outside in Detroit in December
Key 1982 stat:
Not very many wins
Changing history:
"Setting Up the Screen Pass" is a perfectly fine title for the above card. Here are a few options Fleer decided against.
Setting Up for Failure
Another Losing Season
It Kind of Looks Like 44 is Touching 70's Butt
Eric Hipple's Longest Pass of the Year
At Least the Field Appears to Be in Good Shape ... Oh, Wait
Maybe this Series Wasn't Such a Good Idea