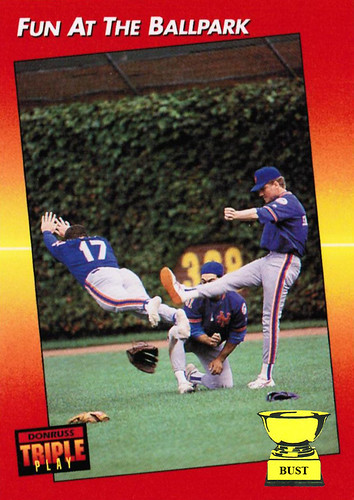 Names:
Some Mets
Team:
See above
Positions:
Flying, kneeling, kicking
Value of card:
1 cent for each moron in this photo
Key 1991 stat:
487 innings playing grab-ass
It's time for ultra-stupid

pop quiz

:
Just what the hell are these three Mets players doing?
(A) Practicing for second, more successful careers as mimes.
(B) Losing a baseball game.
(C) The guy on the left is diving; the guy on the ground is shooting dice; the guy on the right is walking like a toy soldier.
(D) "FUN AT THE BALLPARK"
(E) Demonstrating typical Mets baseball
(F) All of the above, except D.