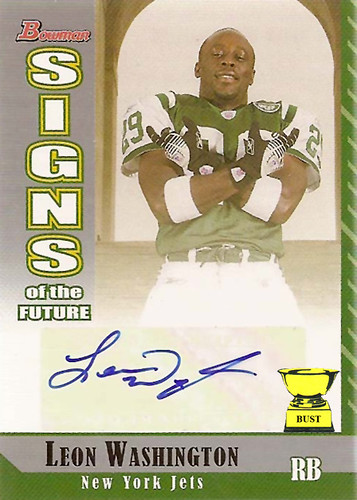 Name:
Leon Washington
Team:
New York Jets
Position:
Running back
Value of card:
One VHS copy of "Boyz n the Hood," half taped over
Key 2006 stat:
Two misinterpreted middle-finger salutes
Q-U-I-Z! Quiz! Quiz! Quiz!:
What's Leon Washington doing in this photo?
A)
Responding to New York fans who booed him and every other Jets pick at the draft
B) Mocking future Jets coach Rex Ryan's man boobs
C) Practicing for his future career as a South African
sign language interpreter
D)
East siiiiiide
!
E) All of the above