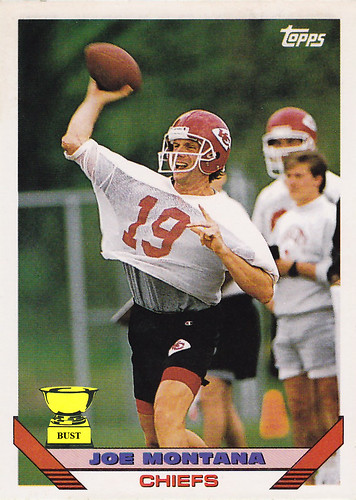 Name:
Joe Montana
Team:
Kansas City Chiefs (remember that?)
Position:
Quarterback
Value of card:
A whole lot less than the NFL salary cap
Key 1993 stat:
Still wore red
Wait a minute:
Here we were, ready to do some lame jokes about superstars forgettably finishing their careers with some other team (we're looking at you Emmitt Smith and Jerry Rice). Then we noticed the little guy in the shorts in the background. Whoa, dude, we know you're excited that Joe Montana's a Chief, but good lord! Don't you have a clipboard or something you can put over that thing?