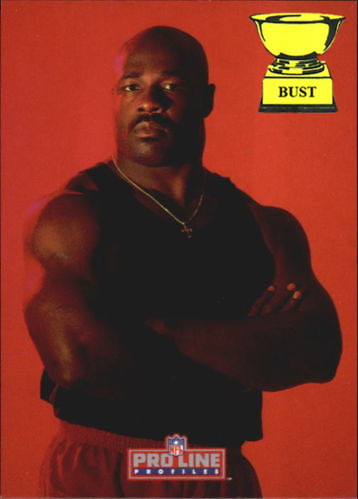 Name:
Christian Okoye
Team:
Kansas City Chiefs
Position:
Running back
Value of card:
One red cent
Key 1991 stat:
Drank 25 cases of Killian's Irish Red
Time for a pop quiz about the Nigerian Nightmare:
So, what's with all the red?
A) Okoye's apartment was directly across the street from a
Kenny Rogers Roasters
.
B) That's just Okoye's darkroom. He was really into photography
of his biceps.
C) Due to poor contract negotiations,
Okoye
was forced to work in Amsterdam's Red Light District during the offseason.
D) Okoye's contract was fine
he just dug working in the Red Light District.
E) None of the above.