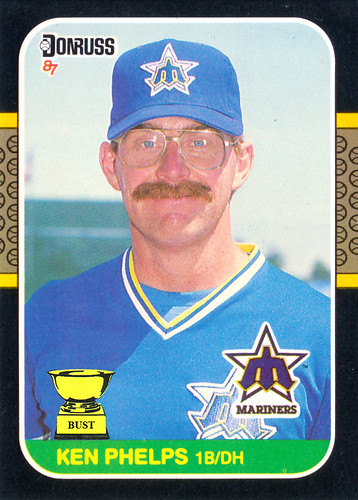 Name:
Ken Phelps
Team:
Seattle Mariners
Position:
First base, designated hitter
Value of card:
3 ounces of Seattle rainwater
Key 1986 stat:
9 inches of mustache
It's time for yet another

pop quiz

:
Why is Ken Phelps so happy?
(A) It's Pocket Protector Night at the Kingdome.
(B) He just won first place in the Best Lip Foliage of Seattle contest.
(C) He's penciled in as the designated hitter, allowing him to do math equations for most of the game.
(D) He always gets a kick out of wearing his
Groucho glasses
.
(E) All of the above.