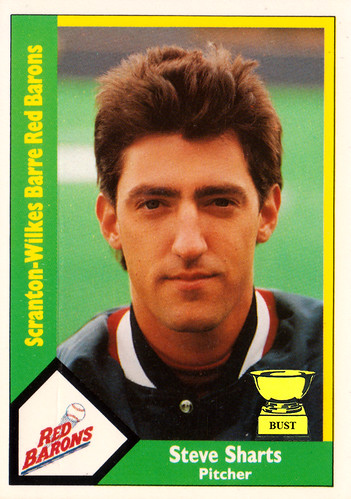 Name:
Steve Sharts (yes!)
Team:
Scranton-Wilkes Barre Red Barrons
Position:
Pitcher
Value of card:
Half the discs from a DVD set of Season 8 of "The Office"
Key 1989 stat:
Stood 5' 11" (6' 7" with hair)
Don't strain too hard over this poop pop quiz:
Which statement best describes Steve Sharts' baseball career?
(A) He tried to force it on the mound.
(B) His numbers stunk to high heaven.
(C) As much talent as scouts thought he had, only a little came out.
(D) He was a stain on the Red Barons' franchise.
(E) All of the above
Card submitted by Al Filipczak