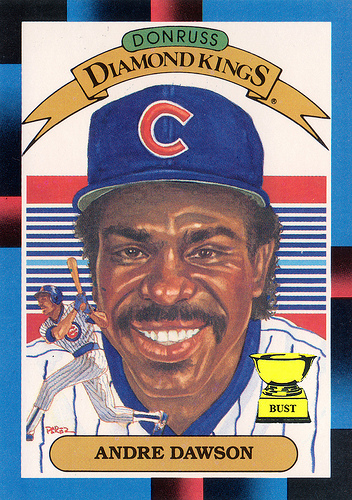 Name:
Andre Dawson
Team:
Chicago Cubs
Position:
Outfield
Value of card:
11 blue lines, 2 red lines, and 1 teal line
Key 1987 stat:
One
super alter ego
Is Andre Dawson having a medical emergency?
There's no discernible grimacing or lack of muscle control, so that's a good sign. His face isn't melting off, which has happened to more than one
Diamond King
victim. But that is one giant noggin. Could it be some sort of swelling? More likely, Diamond King Dawson suffers from gigantism. You know, the natural kind, not the
Barry Bonds
kind.