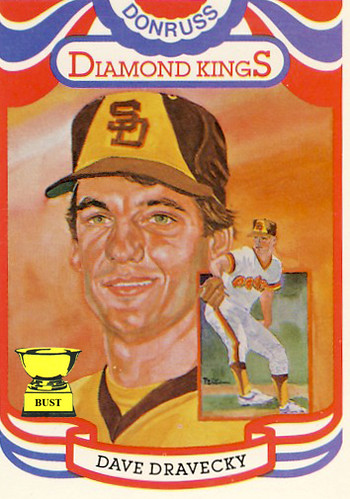 Name:
Dave Dravecky
Team:
San Diego Padres
Position:
Pitcher
Value of card:
Three children's drawings, three years after they're drawn
Key 1983 stat:
13 vomit color combinations
"Disturbing" is only the beginning:
Oh my god, man! What's happening to you? Look! Look in this mirror, man! Your face ... it's ... it's melting! Your face is melting! Your chin is dropping under your skin into your neck! Your nose is slowly expanding outward! Your eyes are sliding across your face toward the place your ears used to be! For the love of all that's holy! Can someone help this poor guy? Oh, no! Look at his smaller self! Look at what he's turned into! He's ... he's ... faceless! Ah!