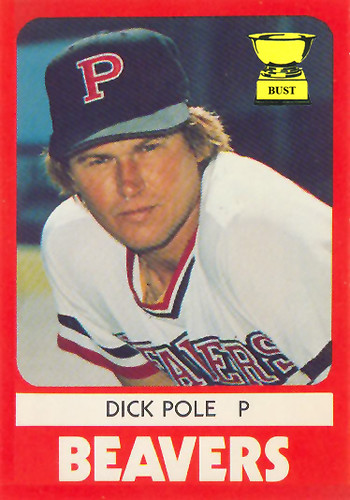 Name:
Dick Pole (Yes!)
Team:
Beavers (Yes!)
Position:
Ask your sister (Yes!)
Value of card:
Priceless
Key 1979 stat:
One moment in time where, thank the sweet lord, perfection was achieved
10 reasons this is the best card ever:
10) Apologies,
9) dear readers,
8) can't process information
7) on what might be ...
6) the best card ever,
5) because
4) brain — pop! — exploded
3) huh-huh, huh-huh, huh-huh, huh-huh, huh-huh, huh-huh, huh-huh, huh-huh
2) DICK POLE
1) BEAVERS